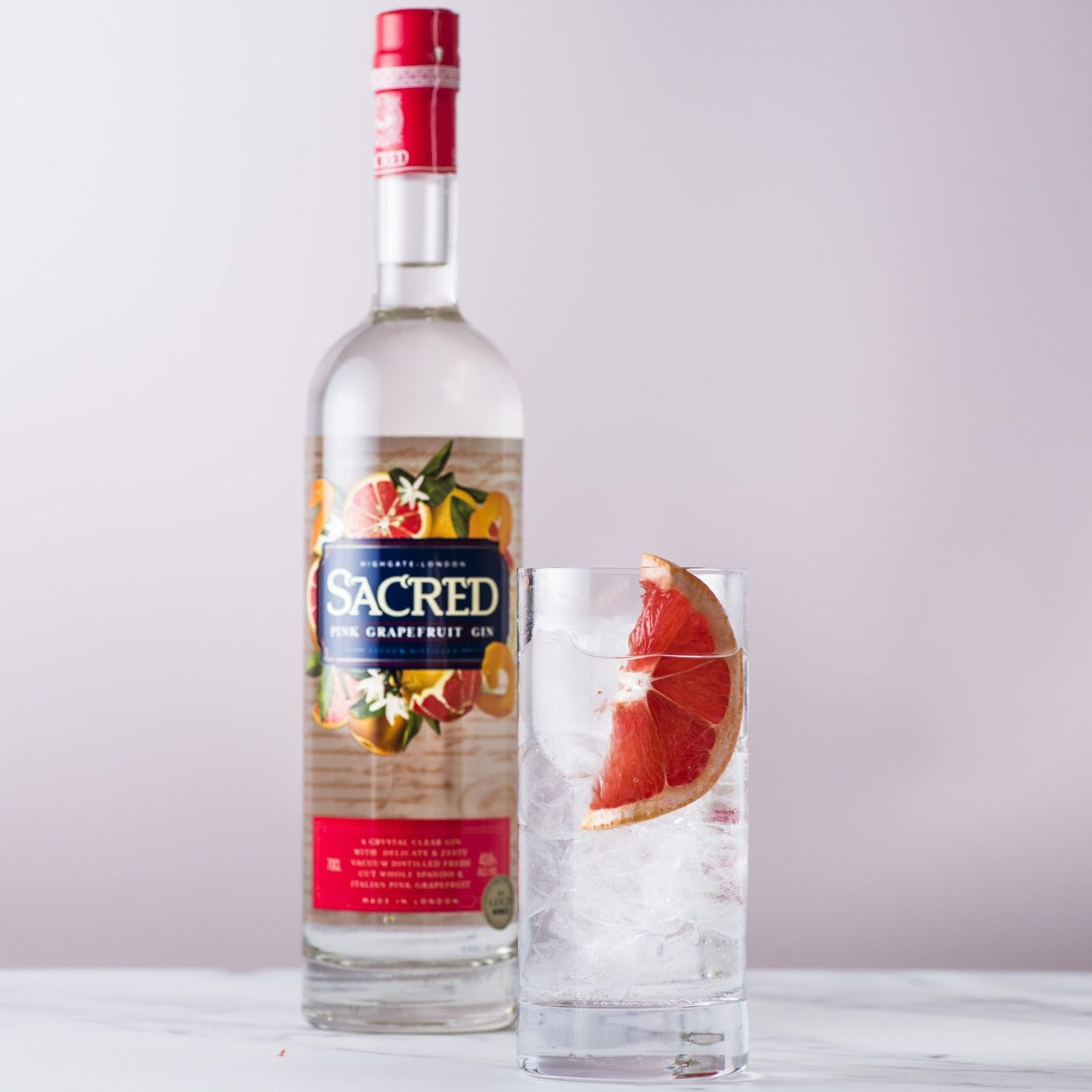 Gin & Tonic (Pink Grapefruit & Rosemary Garnish)
The most classic of gin tipples, the Gin & Tonic! There are a few elements that are vital to make a great G&T, and they're all easily accessible! The glass, whether a large balloon, a short rocks or a slightly longer highball, should be of high quality, the ice should be in pieces as large as possible and the tonic should be high quality, with not too much added sugar. This leaves only the garnish, which could be as simple or complex as you like, and of course the gin: we recommend the Sacred Gin of your choice (we love Pink Grapefruit Gin & Cardamom Gin in summer & Christmas Pudding Gin in winter).
Method
For the more traditional among us, a lemon wheel is the perfect garnish for a Gin & Tonic. Why not add a sprig of thyme for a herbal twist on the classic. This works particularly well with our Coriander Gin or classic Sacred Gin, which were placed as 1st and 2nd in the Best Gin for Tonic Awards by the Craft Distillers' Association.