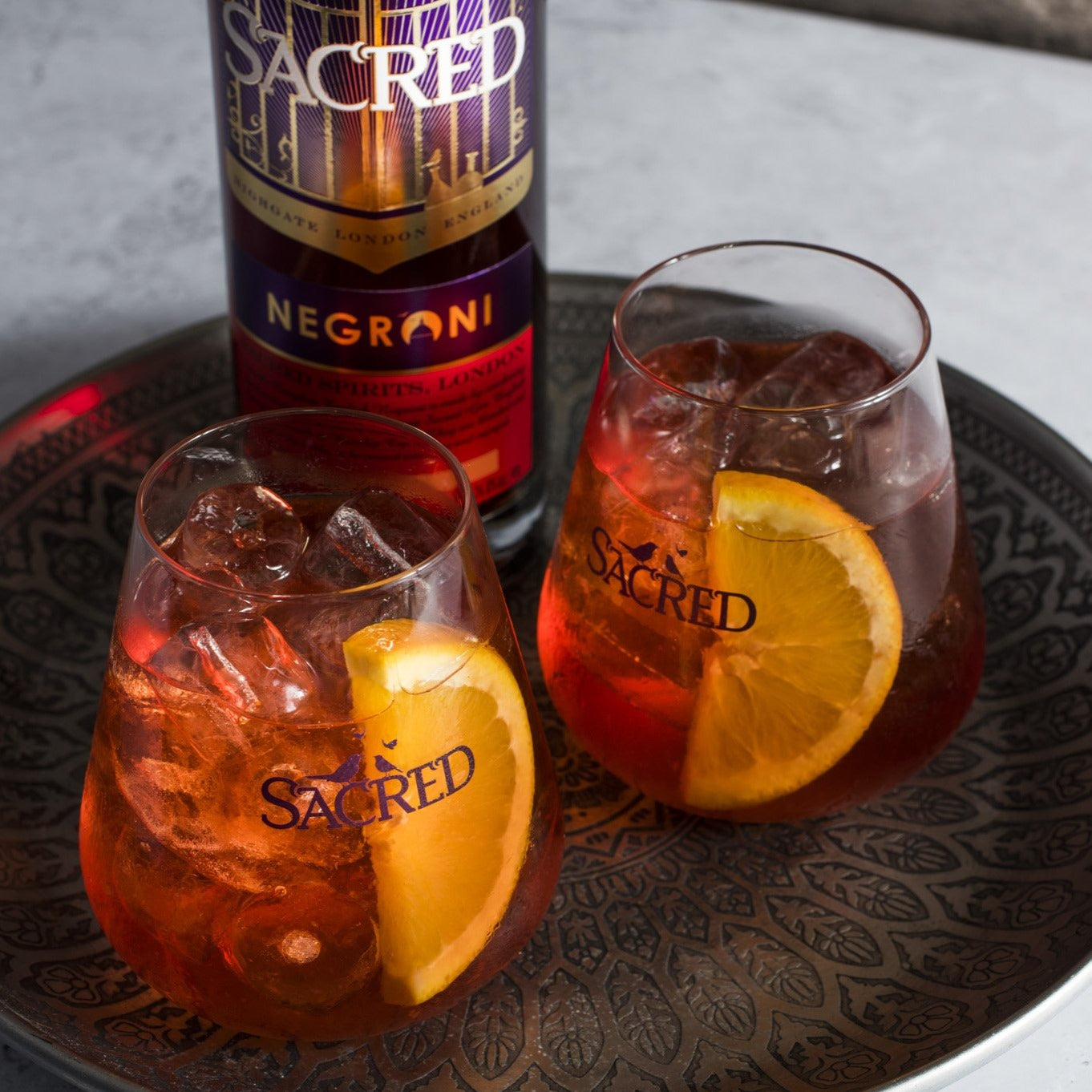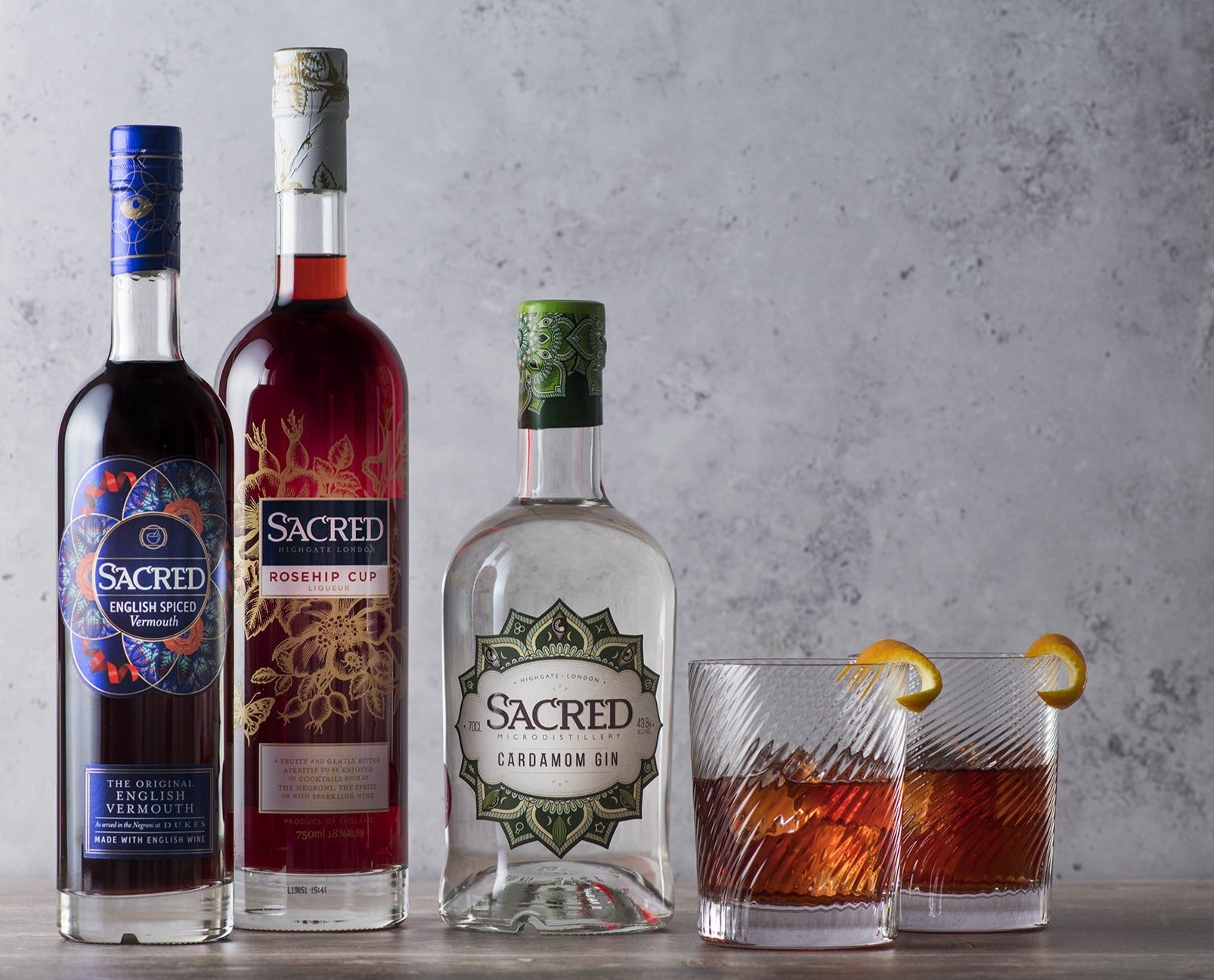 Negroni
Invented in the early part of the 20th century by the now immortalised Count Negroni in Florence, we have taken each classic ingredient and developed the very best all-natural English equivalents to make The Complete English Negroni.
Also available as a ready mixed, bottle-aged cocktail.
Method
Take a rocks glass, fill with good ice and add one shot each of Sacred Gin, Rosehip Cup & English Spiced Vermouth. Stir to combine and garnish with a slice of orange, or pared zest. For a deep, aromatic alternative, try substituting in Sacred Cardamom Gin, or Christmas Pudding Gin when in season.
Shop the cocktail