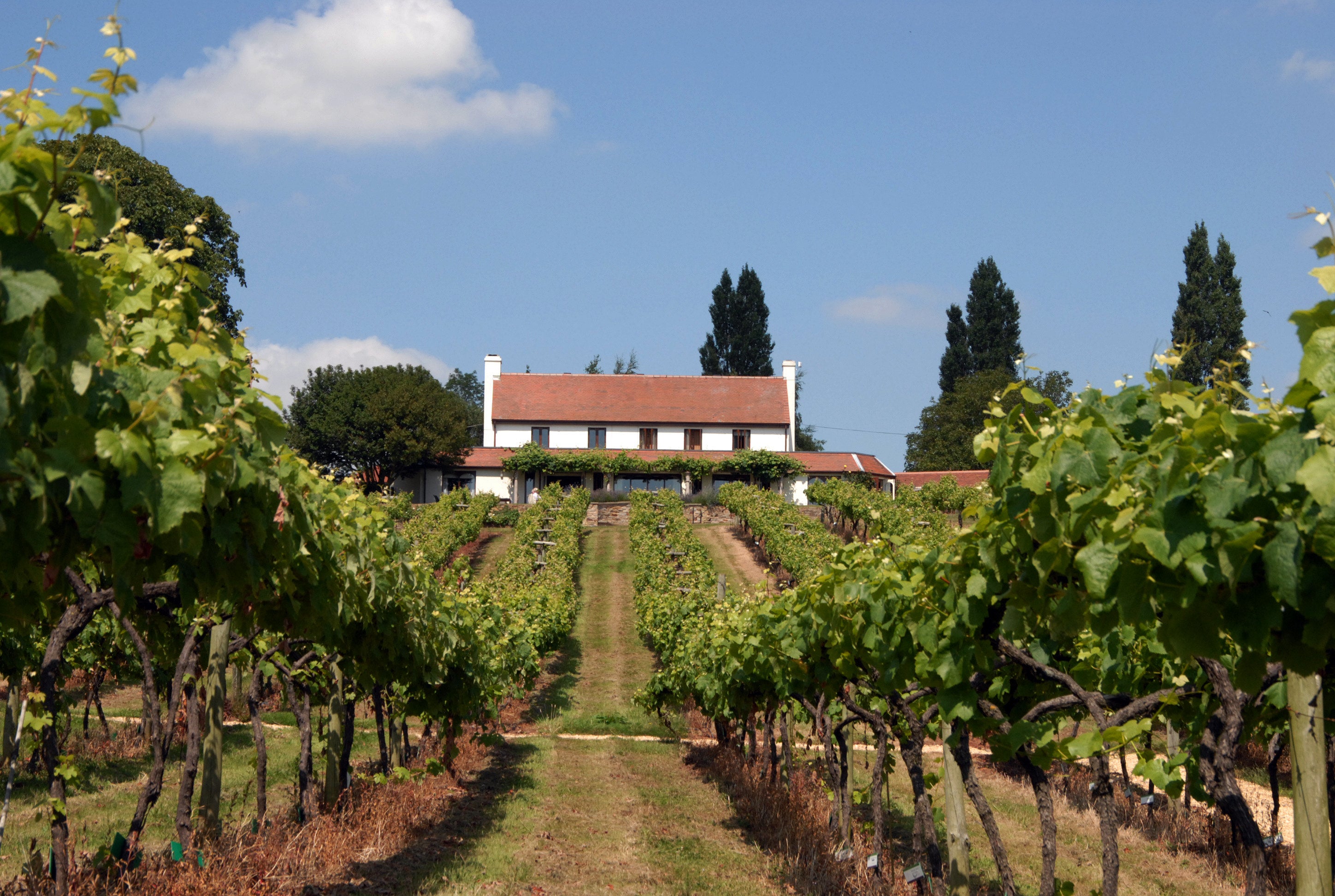 June 24, 2021
Three Choirs – an English vineyard
In celebration of English Wine Week and as the first producers of English Vermouth, we talk to Martin Fowke from Three Choirs vineyard in Gloucestershire.
Vermouth is making a comeback and, not surprisingly, as pioneers of the recent gin renaissance, Sacred was ahead of the curve and the first to create an English Vermouth back in 2010.
Vermouth is wine fortified with botanicals such as herbs, spices, peels and barks and has to include wormwood – the name is derived from vermut, the German word for wormwood. It isn't surprising then that it's enormously popular in wine-producing countries such as France, Italy and Spain where it has been enjoyed over many generations by a broad demographic and more often than not sipped neat. There is a wonderful Spanish tradition, "La hora del vermut", which refers to the vermouth hour where people meet up for a glass of vermouth just before Sunday lunch.
By comparison, in the UK and US vermouth was mainly used in classic cocktails and when these fell out of favour in the 1960s, no one in the UK really seemed to know what to do with it. It took me years to understand that the Martinis sipped by James Bond with such nonchalance on screen bore no relation to the Martini Bianco that was doused in lemonade and drunk by my mother on special occasions. Despite a truly inspired television advertisement for Cinzano Bianco, starring Joan Collins and Leonard Rossiter vermouth, rather like gin, it acquired a dusty, old-fashioned image. 
However, Sacred has a knack of dusting off old categories and making them relevant again. Having launched Sacred Gin in 2009, our co-founder and distiller Ian Hart, struck by the renewed enthusiasm for cocktails, realised that as an essential ingredient for so many mixed drinks. It was vermouth's turn to be rejuvenated. Invention is at the core of everything that Sacred does and it was a given that we would vacuum distil our botanicals for freshness and integrity of flavour, but as wine production in England was improving in leaps and bounds we also decided to create not only the first vermouth from England but the first vermouth to be made with English wine. Since then we have produced Sacred English Spiced Vermouth and, in collaboration with Alessandro Palazzi, Sacred English Dry Vermouth (World's Best Extra-Dry Vermouth 2019) and Sacred English Amber Vermouth (World's Best Vermouth 2019).
Not that English wine is new – far from it. The Romans were the first to introduce vineyards to England but it was the Norman noblemen who arrived after the Battle of Hastings in 1066 who paved the way to successful English viticulture – there are more than 40 vineyards recorded in the Domesday Book and the monasteries were also prolific winemakers. However, one of the conditions of King Henry II's marriage to Eleanor of Aquitaine was that all the wine consumed in the UK had to come from Bordeaux. That, combined with the dissolution of the monasteries, put an end to English wine production on a commercial basis for several centuries.
The wines used for Sacred's English vermouths are from Three Choirs in Gloucestershire, one of England's oldest and largest vineyards – it consisted of half an acre of vines back in 1973 and today there are 75 acres. Like Sacred, it is largely family run and wholly committed to sustainability. As Martin Fowke, the Winemaker and Production Director of Three Choirs explained, "We've always been very keen on looking after the land and minimising our footprint. I think of us more as caretakers than owners and we are working really hard towards being carbon neutral. It's a bigger challenge in the winery than in the vineyard but it's definitely the right thing to do and besides, our customers are looking for provenance and good practice."
Martin originally wanted to be a farmer, "I've always loved the countryside – animals, being outside, I was always kicking a ball around", but as the son of a civil servant, when he graduated from the Royal Agricultural College in Cirencester, there was no family farm to join. It also coincided with a particular period in farming when smaller farms were being swallowed up by large estates, so the opportunities to become a farm manager, the other route into farming, was limited. Martin had a job selling grain when he met Elaine, who was to become his wife. Elaine's father was John Oldacre, the owner of Three Choirs and as Martin clearly had very transferrable skills and a love of the land, he joined the family firm.
"People talk about English wine as if it's just one product but actually there's quite a lot of variation, not just between varieties of grapes grown but also in terroir. In the south-east, the soil is flintier and chalkier, so the wines have a slightly different style to what we produce in the south-west. Our soils are quite sandy, so we have a lot of fruit character in our juice which we try and preserve through into the wines – and all the disadvantages of growing vines in this cool climate become advantages in the winery because the grapes are generally under rather than over ripe which means they have good acidity."
We are also pleased to confirm that our vermouth is suitable for vegetarians and vegans as Three Choirs uses cross flow filtration to improve the stability and clarity of its wines. Not only does this eliminate the need to use traditional fining agents such as casein, which is a milk protein or isinglass, fish bladder protein but, as it requires very little energy and has low water consumption and low waste production, it is extremely environmentally friendly.
Initially, the wine used for our vermouth was a combination of three grape varieties: Phoenix, Madeleine Angevine and Müller-Thurgau. This has since changed because, as Martin explains, "Müller-Thurgau is a little bit out of favour because it's very susceptible to mildew so we've replaced most of that over the last few years for varieties that grow a little bit more sustainably. Rechsteiner is a prominent variety and then we have others such as Orion and Savant Blanc. They are quite disease resistant and give us good yields so these have been the main vines we have used for your products."
As a big fan of the Three Choirs Classic Cuvée, which is available from the Sacred Distillery and Bottle Shop, I was curious to know if Martin had a particular favourite out of all the wines he has created.
"That's a difficult one! The answer I normally give is usually the last one I made because it's fresh and new but I do have a soft spot for Sigarvern which is a very aromatic style. I think it's because when I first got involved with the English wine industry it was quite difficult to convince people to try English wine and when we put English wines into blind tastings, Sigarvern was one in particular that fooled people, they couldn't believe it was English. It's very soft, with lots of lychee and grapefruit character in it and that's probably my favourite."
With over 30 years' experience of making wine, it's not surprising that Martin's advice has been sought by wineries all over the world. "On one occasion we were approached by a Chilean vineyard that wanted to get into the English market and so I went over to Chile and made a vintage with them. I was surprised, actually, how much we were able to influence what they did. I didn't think they'd particularly want to listen to a little old English winemaker but they did and as a result they produced a much better, fresher, crisper Sauvignon Blanc – they started picking it a little earlier to get a little more acidity. It's nice to think we have our place in the world."
But not just the wine world, Martin, the World's Best Vermouths too!